Night Collage 11"x17" Poster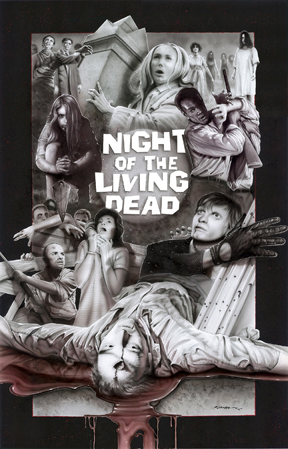 This beauty is a reproduction of an original painting by Michael Calandra of Calandra Studio. Its creation, reproduction and sale were authorized by Image Ten. Michael Calandra, Russ Streiner, and John Russo hand-signed this poster, and I will sign it, too. Autographs and shipping are included in the price.

Please note: When ordering posters through Paypal, you must specify a name for personalization ("To Alice", "To Anderson," etc.) or none will be written. You may enter that information below.

US and Canadian orders, only.
$37.00, including shipping.