Introduction
There's been an explosion of zombie-love in the last several years, and it's gratifying to know that it all began with Night of the Living Dead way back in 1968. We zombiphiles all love The Walking Dead, Shaun of the Dead, and everything else "of the dead," but none of it would exist without the extraordinary vision, talent and hard work of that dedicated group of people in li'l old Pittsburgh, PA.

Despite the fact that no theatrically released zombie films have been made in Pittsburgh since the 70s, our world-class film workers would love to see that change! Atlanta is nice, Toronto is lovely, but Pittsburgh is, and always will be, the zombie capital of the world. Continue reading the Introduction.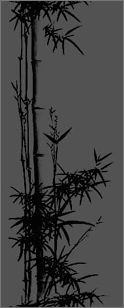 Zombie Zen
Ghoul back from the dead
Her mother screams in horror
Trowel stained with blood.

~Mike Stinski