Introduction
The Ghoul Next Door has been online in one incarnation or or
another since 1997 and it continues to change and, I hope, improve. Within these pages, you'll find a wealth of information, most of it useless. There are sections filled with reminiscences, Night of the Living Dead production photos, and trivial miscellany; there's even a Tattoo Gallery!

If you have any questions, please check my About Me, FAQ and Night & Me pages. While you're here, be sure to visit Ghoulish Gifts which features nearly everything your ghoulish heart desires, including photos, posters, and cute li'l action figures.

Thank you for dropping in to visit; I hope you have a great time while you're here! Bon apetit!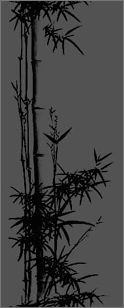 Zombie Zen
Remember not life
Instinct devours reasoning
The bite on my arm.

~Lee Mas