Karen, Judy, Barbra 11"x17" Poster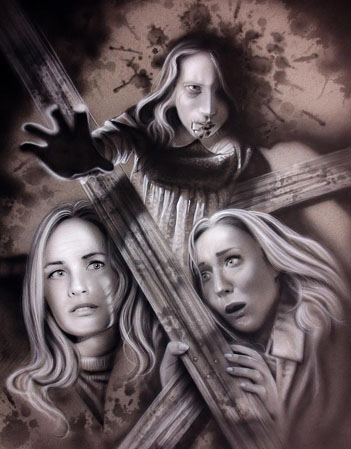 This is another reproduction of an original painting by Michael Calandra of Calandra Studio. In addition to that li'l scamp Karen, it features the likenesses of Judith Ridley as "Judy," and Judith O'Dea as "Barbra." This poster was a huge hit at its debut at Monsterpalooza in 2013. My autograph is included in the price.

Please note: When ordering posters through Paypal, you must specify a name for personalization ("To Alice", "To Anderson," etc.) or none will be written. You may enter that information below.

US and Canadian orders, only.
$27.00, including shipping.