When I saw my first "Karen Cooper Face" tattoo many years ago I was stunned. It is a tribute to the character and to Night of the Living Dead that I never imagined I would see. There's a lot of love, artistry and PAIN connected with these images. I still get a thrill when I see a new "Karen" tattoo and I include them on these pages when I'm able to get the photos. If you have a "Karen" tattoo, or another Romero-related "Dead" character tattoo, please e-mail me.

I hope you'll enjoy these beautiful tattoos as much as I do!


Nick Yak: Founding Father of The Karen Cooper Tattoo Gallery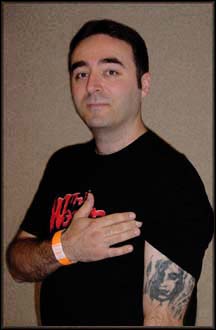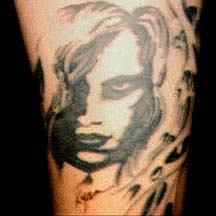 The Tattooed:
Nick Yak

The Artist:
Ron Lopez
Staten Island,
New York




Tattoo Gallery pages:
1, 2, 3, 4, 5, 6, 7, 8, 9, 10, 11, 12, 13, 14, 15, 16, 17 --->Next


*Special thanks to Nick Yak for being the inspiration for this Tattoo Gallery.

If you are the proud owner of a "Karen Cooper Face" tattoo, send me a photo and I'll hang it in the Gallery.


Zombie Zen
Eating me alone
A fresh meat will satisfy
You make me hungry.

~Jeff Tammaro