The Birth of a Karen Cooper Tattoo: The Bloody Sequel
Matt "Slug" Brown was kind enough to send me these photos of his ink from the conceptual drawing to the finished tattoo. The artist is Jimmy Kuder III of Glory Bound Tattoos in Pleasant Hill, Missouri. Thank you, Matt -- it's bloody beautiful!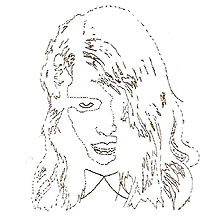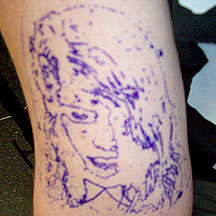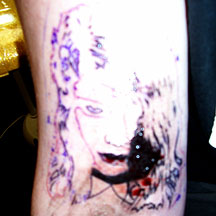 OUCH! I feel a little queasy...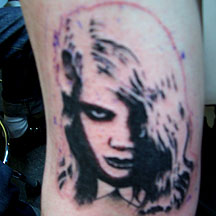 A gorgeous, new Karen Cooper tattoo! I'm one step closer to total world domination!
Thanks again, Matt!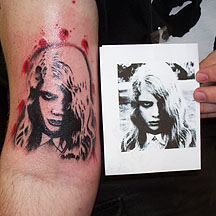 Tattoo Gallery pages:
Previous<--- 1, 2, 3, 4, 5, 6, 7, 8, 9, 10, 11, 12, 13, 14, 15, 16, 17 --->Next


*Special thanks to Nick Yak for being the inspiration for this Tattoo Gallery.

If you are the proud owner of a "Karen Cooper Face" tattoo, send me a photo and I'll hang it in the Gallery.