Thanks and Credits
"Think where man's glory most begins and ends,
And say my glory was I had such friends."

~ William Butler Yeats


I believe it's important to express gratitude for the things we have and for the people in our lives. The list that follows is by no means complete. I wish I could list the name of every Night of the Living Dead fan I've met or corresponded with over the years because I'm grateful to all of them for their kind words and support.

Here are but a few of the people (and furkids) who have had a positive impact on my life. Thank you all.

Duane Jones
for being the inspiration for my website.

George Romero
for letting me be Karen.

Bosco
for great-tasting blood.

My dad
for forcing me to seek, and find, the secret.

Chris
for Pink.

Tamer
for his boundless generosity and technical assistance.

Omi
for the dress.

Snapataguest
for being a great guy and for being the "Keeper of the Trowel".

Dave, Ted and Kevin
for being there "in living person" when I needed them.

Tim "REvGhoUL" Hunter
for "I Hurt."

Craig Stephenson
for great care packages, postcards and all that sunny Nietzschean philosophy.

Ron Vickers
for the endless supply of New Castle Brown Ale.

Michael Coote
for being grounded, logical and pragmatic, and for the Scooby-Smock!

Kristoffer Smith
for his sweet tribute.

Don Gilmore
for being a genius and one of the nicest people on the planet.

Kristin Furtado
for the hats, teaching me to crochet and being cozy company in a dreary winter.

"Walking Corpse"
for the truffles.

Sandy
for being my "big sister."

Spiffy, Rusty, Linnie and Dimitri
for being warm and fuzzy and always there when I need them.

All of my friends
for trying to keep me sane. Not easy, is it?

My mom
for everything else.

"There are victories of the soul and spirit.
Sometimes, even if you lose, you win."

~ Elie Wiesel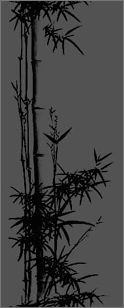 Zombie Zen
At the meat counter
Cellophaned brains trick zombies
The butcher runs out.

~Michael A. Arnzen